Han Cholo's THROWING STAR PENDANT & COLD HEARTED
EARPIECE was featured on the FRONT PAGE COVER of L.A. Weekly, along with an article of Brandon Schoolhouse on the inside of the magazine...check it out for behind the scenes coverage!!!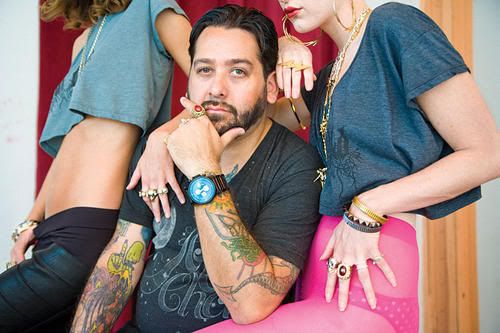 Han Cholo's head BOSS recently posed for an article in the infamous L.A. WEEKLY, in which he gave background information on his inspirations for his jewelry designs and how he basically started HAN CHOLO.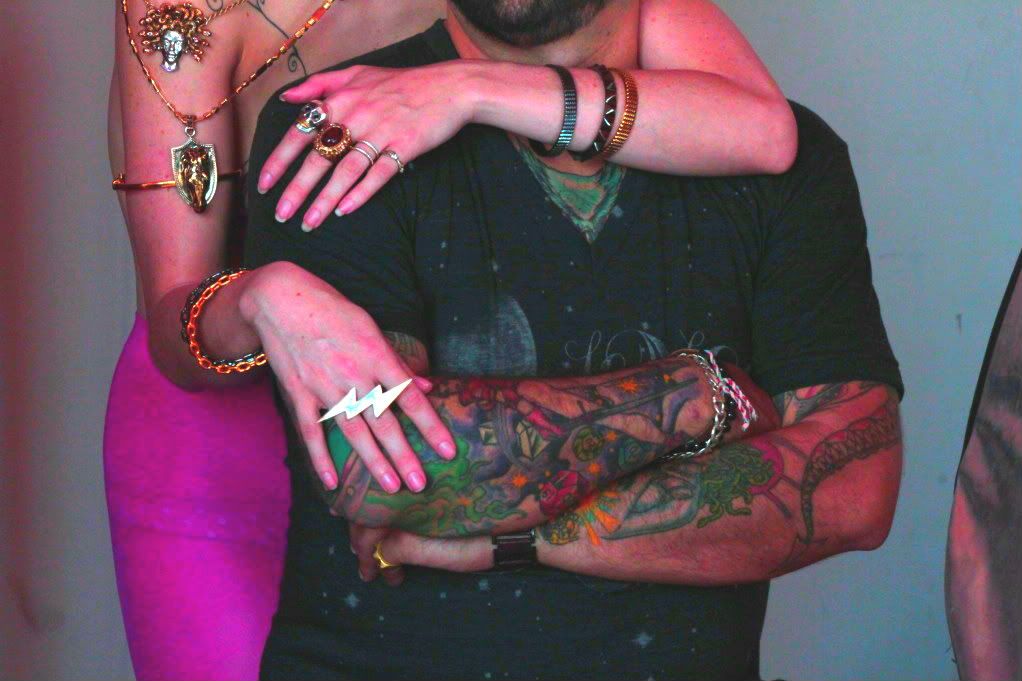 Take a look at the new collection that is coming out and some behind the scene photos of what went down at the shoot. Some of the pieces in the pictures include our Garnet Sun God Ring, Straight As an Arrow Bangle, Zeus Bolt Ring, and more...
Sneek a peek at one of the models rockin the NEW Thunderbolt Hoop earrings.
Peep the article on Brandon Schoolhouse's "
Star Wars in the HO
OD"
at this
link
, along side other dope LA designers! LA REPRESENT!!
These are some of the images photographe
r Star Foreman shot that day.
The model below wearing the Night Stalker two finger ring .
Here she's wearing the Han Cholo Hawks of Isis necklace.