We finally took it up to San Francisco for HAN CHOLO's third destination in our West Coast Trunk Show Tour with AZALEA SF (411 Hayes St SF...94102)!!! Many came out to support Han Cholo and to just enjoy San Francisco's beautiful SHOPPING weather. There was everything from dope live DJs spinning to the classy CHOLO midday wine bar!! The Cholo's set up pieces from the SHADOW SERIES waiting to be rocked by "The City's" Style socialites!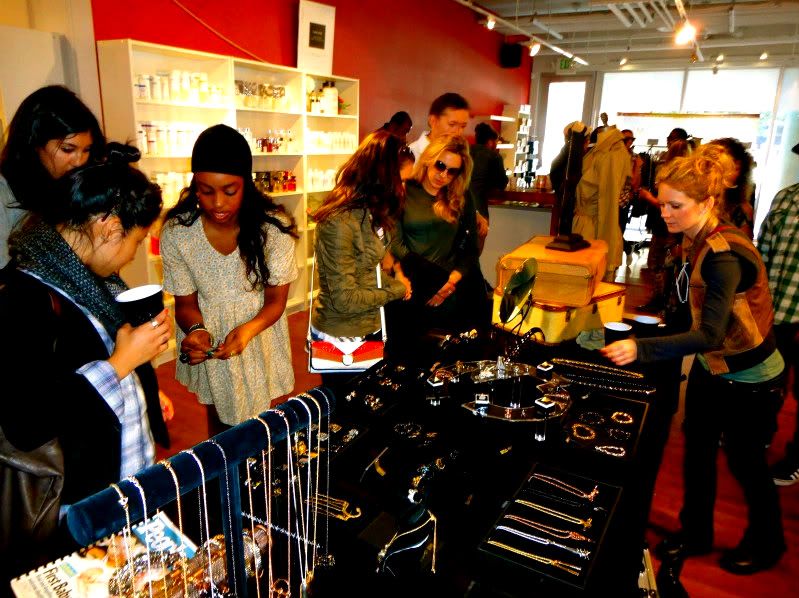 There was no doubt that Han Cholo brought our artillery from our CHOOSE YOUR WEAPONS COLLECTION for back up. Always make sure that we have y'all back!!!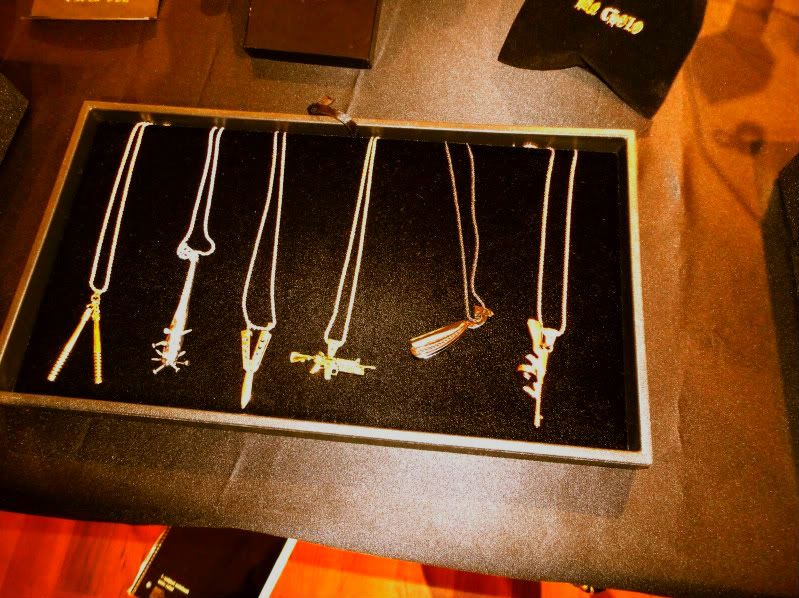 This Han Cholo Fan had something in common with one of our pieces...can you guess what it was? (Check out our NIGHT STALKER pendant and ring)
It was a full day of work & fun for everyone at the shop. Friends, families, and customers came through the store all day to check out and purchase Han Cholo jewelry, in hopes of being the special winner of a free piece through our raffle.
The HAN CHOLO & AZALEA FAM posed for an end of the day picture after handling business & looked forward to a great after party later that night.
Thanks for having us SF!!!