Young CASEY VEGGIES,18, is a Los Angeles born MC just barely out of high school paving his way to greatness in hip hop. After deciding that basketball wasn't his passion, Veggies decided he wanted to perfect his craft by consistently dropping mixtapes such as Customized Greatly Vol 1 & 2,
SLEEPING IN CLASS
and blazing stages all over the country. He has also been working with his creative team to give the VEGGIE fans something else to holler a bout (swagg)... such as more and more music and now set to release PEAS and CARROTS clothing for both guys and dolls. With that said, stylist STEPHANIE ESKENAZI visited Han Cholo and accessorized the ladies for the PEAS and CARROTS lookbook shoot.
Take a LOOK......
Han Cholo Jewlery: Switch Blade Pendant
Han Cholo Gold Digger Pendant!!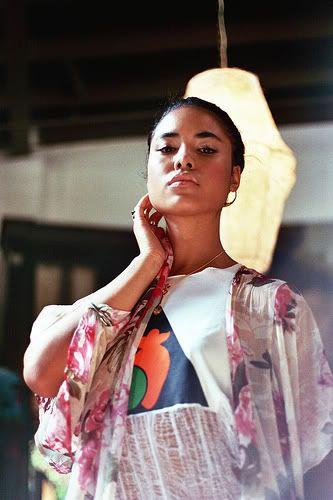 Cold Hearted Snake Ear Piece....
We also attached a few videos that you might enjoy. For more information about
CASEY VEGGIES
click
HERE
...